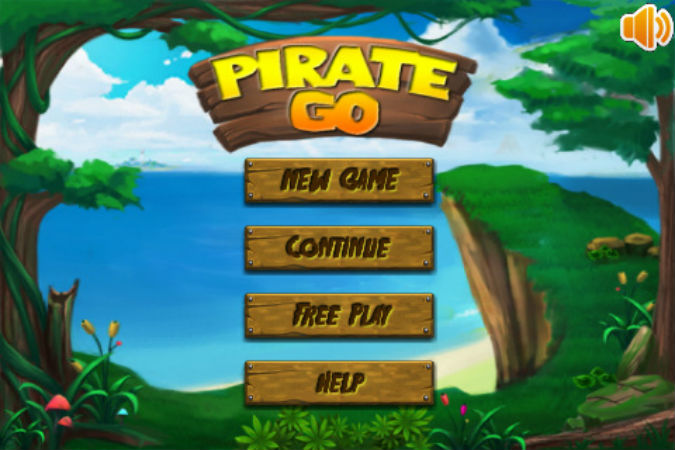 Here is our top 5 ipad games atm, that we find are really fun and entertaining to play.
You are getting 3 good games with Bubble Mix: Bubble Shooter, Bubble Remove and Bubble Invasion
Bubble Shooter
Bubble Shooter is a fun, fast paced interactive shooting game that allows you to shoot bubbles to make a cluster of three or more. As long as three or more bubbles of the same color are touching after the player shoots the loaded pointer bubble, it clears the cluster and earns points.
Each level progressively gets more challenging. The Drop gets faster and additional colored bubbles appear.
Bubble Remove
Tapping on clusters of the same colored ball removes them. The more balls in the cluster, the more points you receive.
Bubble Invasion
Remove colored balls from the screen! Tapping on clusters of the same colored ball removes them. The more balls in the cluster, the more points you receive. But if the bubbles reach the top you loose
Features
Chain reaction bubble Explosions
Bonus for exploding bubble groups
Local highscore
Online highscore
Facebook
Five beautiful colored Bubbles
Bubbles with two colors
A pause feature
Adorable sounds. The player can choose to have the sound on or off
Shooter mode including 10 levels or endless
Each table – Wild West, The Deep, and Jungle style – are masterpieces. You'll be stunned with the level of realism.
This fun, pick up and play Pool game, ideal for challenging friends to matches or hone your technique against our quality AI players. Game Center achievements now awarded for stylish play!
Full touch screen interface, allows for the most accurate control and spin. Easy to use swipe system for aim and shoot.
Features:
9 Ball, 8 Ball US and 8 Ball UK
1 or 2 player
4 Characters to choose from
3 AI difficulty levels
Anti-aliasing
Fast task switching
13 classic warriors including Scorpion, Sub-Zero, and Sonya Blade; multiple game modes: customizable controls; and updated visuals aimed to maximize the high-resolution Retina Display…you can relive the brutal combos and vicious fatalities that made Mortal Kombat one of the most iconic video games EVER!
ENTER KOMBAT!
10 Classic arenas await in Arcade Mode pitting you against the top Mortal Kombat warriors. Customize your button layout and dominate your opponents in head-to-head battle. Then "Finish Him!" with epic Fatalities and humiliating Babalities.
MULTIPLAYER MODES AND BEYOND
Challenge friends in merciless head-to-head battles via local WiFi or Bluetooth. Or rack up points in challenging timed battles against the treacherous Shao Kahn.
Welcome to the world of "Pirate Go"! This is an amazing wonderland, full of mysterious places. Your goal is to solve puzzles to guide Pirate Fairy escaping through this mysterious world.
It's a great puzzle game, a combination of various challenges for your intelligence and a fantastic entertainment for your leisure time. Don'Äôt be afraid to make mistakes, just try every solution you could come up with. Just Try and have fun!
Game Features:
70 DIFFERENT LEVELS IN TOTAL:
Those Levels contain various difficulties and figures. More levels will be added soon in future updates. You will get continuous mind challenges.
SUPPORT GAMECENTER & OPENFEINT & RETINA DISPLAY:
Support Game Center & OpenFeint now, unlock achievements and share your finished levels in leaderboards both by Game Center and OpenFeint.
SUPPORT SOCIAL NETWORKING:
post your results in twitter or facebook. When you find a right solution to pass a hard level, don't hesitate to share it to your friends.
VERY DETAILED TUTORIALS AND HELPS:
There are 9 tutorial levels and very detailed helps. You will learn how to play and every detail of this game.
SUPER SIMPLE CONTROLS
Game control is Very simple, just touch the screen to pick and put elements. Details will be introduced in game helps and tutorials.
NICE GAME ART DESIGN
Just see our game screenshots.
CLICK AND PLAY INSTANTLY, NO ANY WAITING TIME FOR GAME LOADING
Very fast to launch and play game,no game loading time,enjoy it in your fragment time
MORE COOL FEATURES
Support iOS 4 Fast-Switching
So there you have it, our Top 5 ipad games atm.
Remember these are our personal top 5 but they are the top 5 we recommend atm.
Enjoy
Don't forget to joined our community on Facebook, Twitter, and YouTube. Thanks