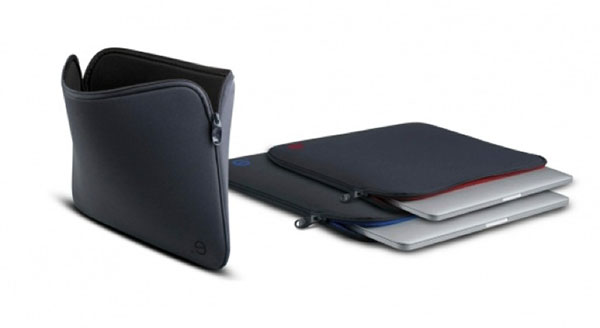 be.ez today extends its range to include a protective and custom fit LA robe Graphite sleeve for MacBook Pro 13 Retina and MacBook Pro 15 Retina.
Made with LRPu (Low Resilience Polyurethane) technology, the LA robe Graphite for MacBook Pro Retina is made in a soft, 'shape-memory' material, which provides lightweight protection for MacBook. It regains its shape after being indented, meaning that the sleeve will protect the device from bumps and knocks.
The LA robe offers protection but without the bulk, measuring just 5mm. The sleeve is made of a jersey material and also features an inner lip for maximum protection. Its low-profile design is ideal for slipping into hand luggage, a school bag or neatly tucking into a briefcase to prevent scratches.
The LA robe Graphite features a dark grey jersey fabric outside and a choice of black, Bordeaux red or blue soft fleece inside which keeps the MacBook protected whilst looking stylish.
Pricing and availability
The be.ez LA robe Graphite cases for MacBook Pro Retina 13 and 15 are available from £22.90 now from www.amazon.co.uk
.
The Graphite case is also available for MacBook Air 13 and MacBook Pro 13
Don't forget to joined our community on Facebook, Twitter, and YouTube. Thanks